Skills for Life is our full-time training course for school leavers based at Munster Technical University. The course is run over 3 years including a transition year if needed. Some QQI modules are available to our students. On completion of the 3 year programme our students graduate along with other IT students.
The aim of the programme is to make each of our students as independent as possible and ready to make important life choices. Each participant follows their own individualised plan and is fully supported by staff to achieve their full potential. This is delivered through education, life skills training and work experience.
Over the past year, some new initiatives have been introduced, eg, Skills for Life participants are now involved in a Personal Training Programme which involves them working with the Health and Leisure students at the Institute on a one-to-one basis. They have a choice of activities including the gym and the pool.
Check our Facebook page for more information: https://www.facebook.com/skills4lifeSJOG
To access the Skills for Life Prospectus, please click the following link
https://www.flipsnack.com/875C6ABBDC9/skills-for-life-2022-prospectus.html
Course Core Modules
Community Inclusion and Social Partnership Skills
Future Options with Work Experience
Independent Living Skills
Induction
Leisure, Arts and Culture
Personal Development
Self Care Skills
Technology Skills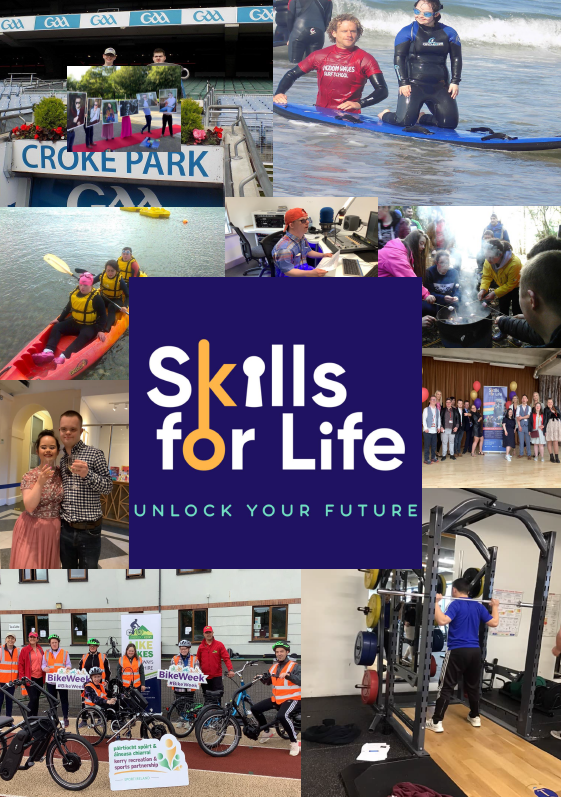 The following QQI subjects are also available for students:
Communication
Food Choice
Health and Leisure
Life Science
Literacy
Numeracy
Personal Care
Technology
Students who want to follow QQI Level 3 will be supported by another external provider.